Colocation
Fully Redundant
IP Network & Power Backup.
Administer your own server
hardware, OS, & software.
Flexible bandwidth tiers with 100Mb burst.
Centrally located between Jacksonville, Orlando, Ocala, Tallahassee & Tampa.
Starting as low as $250 per month
Virtual Hosting
Virtual Dedicated Server (VDS) hosting is a solution that provides the benefits of dedicated hosting and co-location, but at a more affordable price. Pricing is lower due to physical resources (such as the CPU) being shared with other guest Operating Systems. Virtualization allows for more efficient use of hardware.  Virtualization also allows for mobility to other physical hardware in the same or different facilities.
Managed Services
Why worry about your virtual server 24/7 when you can put the worry on us? Managed Services for Virtual Dedicated Services from Acceleration gives you the peace of mind that we're always watching over your server. Leave the babysitting up to us!
We can work with you to develop a plan that works best for you.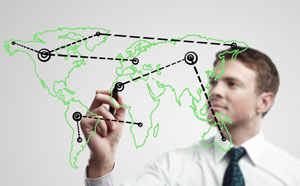 We do not cap bandwidth on our co-located servers.
Our colocated server solutions cater mainly to developers or companies seeking a Florida colocation facility that have special needs not fulfilled by our dedicated hosting solutions. In a colocated environment, the server is provided by the client and therefore can be built to their exact specifications. The client can run any operating system, any software, with any configuration they require. Colocated server plans can be a cost effective alternative for businesses that require large amounts of power, cooling or bandwidth and do not desire to invest in the infrastructure necessary to host a server at their location, which may include Gainesville, Ocala, Lake City, Jacksonville, St Augustine, Chiefland, Alachua, Palatka, Tallahassee or Tampa. Learn more »