"We do not cap bandwidth on our co-located servers."

What separates colocation hosting at our Data Center is performance and support.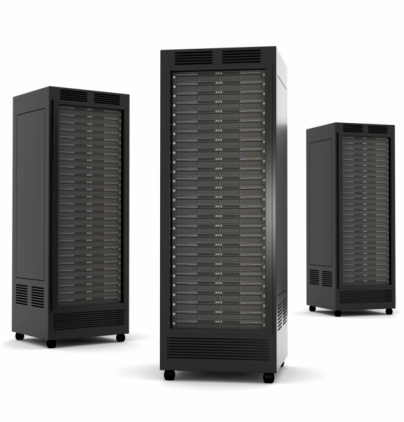 Co-located server solutions cater mainly to developers or companies that have special needs not fulfilled by our dedicated hosting solutions. In a co-located environment, the server is provided by the client and therefore can be built to their exact specifications. The client can run any operating system, any software, with any configuration they require. Co-located server plans can be a cost effective alternative for businesses that require large amounts of power, cooling or bandwidth and do not desire to invest in the infrastructure necessary to host a server at their location.
What separates Acceleration colocation hosting is performance. We do not cap bandwidth on our co-located servers. Rather, we charge based on your aggregate usage or what we call 'peak continuous bandwidth'. This insures the best possible performance for your server.
Pricing for colocation hosting is based on peak continuous bandwidth usage, total number of powered devices, and amount of rackspace required.
Colocation Pricing
| | | |
| --- | --- | --- |
| Server Plan | Peak Continuous Bandwidth | Price |
| 1 | 512 Kbps | $300/month |
| 2 | 1 Mbps | $500/month |
| 3 | 1.5 Mbps | $750/month |
| 4 | 3.0 Mbps | $1000/month |
| 5 | 5.0 Mbps | $1500/month |
Each server plan includes one device of up to four rack spaces (7″).
Available Options
| | |
| --- | --- |
| Additional rackspace per unit (1.75″) | $10/month |
| Additional powered or networked devices | $20/month |
Don't see the Plan that your looking for? REQUEST A QUOTE! »
Interested in co-locating at the Gainesville Data Center? Contact us today! »
---
SEE ALSO
Florida colocation: how to choose the best Florida colocation facility
Florida colocation: benefits and considerations for a low latency network
Florida colocation: your home office should not be the central hub of your network
---